AMSOIL Synthetic Racing Motor Oil
Formulated specifically for racing & high-performance engines, AMSOIL racing motor oil is engineered to maximize power while providing outstanding engine protection. Heavily fortified with zinc and phosphorus additives to protect critical surfaces in extreme conditions. A proprietary friction modifier maximizes power and reduces engine temperatures. Its durable additive system is excellent for racing and street engines.
Makes a great replacement for: Castrol Power 1 Racing, Lucas Racing Oil, Mobil 1 Racing, Redline Race Oil, Royal Purple, Schaeffer Micron Moly Racing, Valvoline VR1 Racing, VP Pro Grade, and other top brands.
Synthetic Motor Oil for Racing Vehicles
---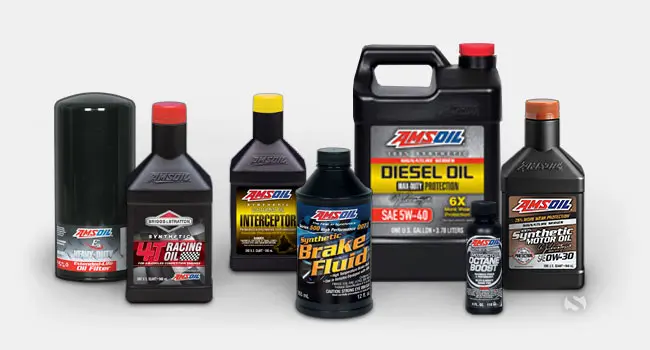 Why AMSOIL?
Discover the benefits of switching to AMSOIL synthetic lubricants and why AMSOIL is the synthetic technology leader.
Learn More >
---