About Synthetics USA®
---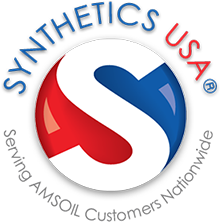 Synthetics USA® is an authorized AMSOIL dealer servicing thousands of AMSOIL customers across the United States and Canada. Synthetics USA® was founded in 2011 for the primary purpose of educating customers about the quality and benefits of using synthetic lubricants and providing every customer the opportunity to purchase AMSOIL products at wholesale prices.
Whether you want to order products by phone or online, Synthetics USA® is here to serve your needs.
Call us today! 1-800-230-0520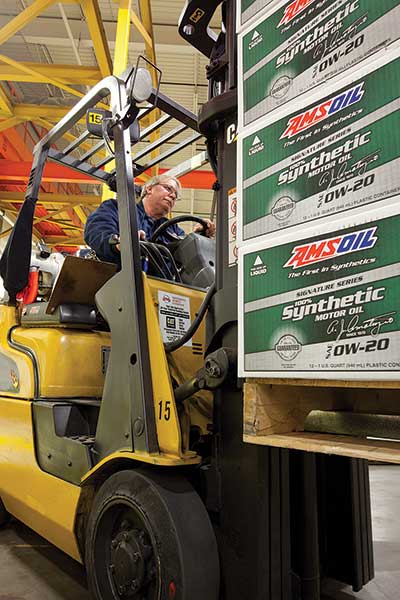 DISTRIBUTION
AMSOIL products are blended and packaged at the state-of-the-art AMSOIL Center in Superior, Wisconsin. It serves as the hub of a global distribution network; strategically located regional warehouses throughout North America ensure orders arrive as quickly and cost-effectively as possible. Bottles, cases, drums and totes bearing the AMSOIL label are shipped worldwide, and capacity is geared to meet projected market demands decades away.
The HISTORY of AMSOIL
As a jet fighter squadron commander, Lieutenant Colonel Albert J. Amatuzio had ample opportunity to witness synthetic lubricants in action. These oils are used exclusively in jet engines because of their extraordinary ability to reduce friction and wear on engine components, function dependably at severe temperature extremes and withstand rigorous and lengthy engine operation without chemical breakdown.
Recognizing these same benefits would prove invaluable in combustion engines, Amatuzio began conducting serious research in the early 1960s. He soon developed and sold commercially available synthetic oils under a variety of names. The true milestone came in 1972 when AMSOIL became the first synthetic motor oil in the world to meet American Petroleum Institute service requirements. It set all-new standards for motor oil quality and outperformed conventional petroleum motor oils on all counts. It was clear from the start this innovative product would play a major role in redefining the performance capabilities of modern machinery and engines.
Today, virtually every other motor oil manufacturer has recognized the superiority of synthetic lubricants and has followed the AMSOIL lead with introductions of synthetic motor oils of their own. Accept no substitutes – AMSOIL is The First in Synthetics®.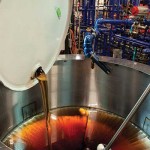 INNOVATION
The initial breakthrough 40 years ago was just the start. AMSOIL has gone on to formulate a wide selection of synthetic lubricating oils for all types of engine and gear applications, including those for specialized vehicles and severe operating conditions. In addition, AMSOIL has developed sophisticated fuel additives, filtration systems and other companion products that supplement and extend lubricant performance.
The history of AMSOIL product introductions defines an entire industry. AMSOIL synthetic motor oil, gear lube, automatic transmission fluid, two-cycle oil and other products helped introduce a new age in equipment and engine design. Engineers today recognize synthetic lubricants as critical to increasing the power, longevity and energy efficiency of vehicles and equipment, providing concrete testimony to AMSOIL innovation.
INDUSTRY FIRSTS
FIRST API-rated 100 percent synthetic motor oil.
FIRST "extended-drain" oil recommended for 25,000-mile/12-month drain intervals.
FIRST 100:1 pre-mix 2-cycle oil.
FIRST synthetic gear lube for automotive use.
FIRST synthetic motor oil for diesel engines.
FIRST synthetic motor oil for racing engines.
FIRST synthetic automatic transmission fluid for automotive use.
FIRST synthetic motor oil for marine engines.
FIRST synthetic motor oil for turbocharged engines.